MedCo's global team give 24/7 cover working with partners in all global regions moving over 100 million IVD diagnostic devices per month.
We offer a unique solution handling all aspects of global logistics including; quality control, temperature controlled storage, logistical handling, air freight preparation and movement and local goods preparation and distribution.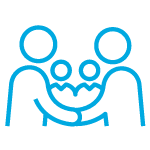 Stage 1.
Contract award & Production / Freight - Pre-planning
Mobilisation for Acon to proceed with Medco's pre-agreed production and delivery schedules.
Acon's production building to agreed total by agreed date.
Bookings made with our chosen air freight partner for Airfreight
Acon load all produced product into high quality, environmentally friendly export cartons to reduce damage risk, ready for collection by our chosen logistics partner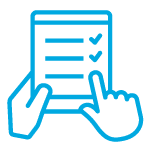 Stage 2.
Pre-shipment documentation
Export documentation prepared including CIQ documents ready for product to be shipped
Managing export documentation, working closely with Acon factory logistics manager and Medco Chinese team on the ground.
Medco Solutions Chinese team make daily visits to Acon campus for final QC inspection on goods for despatch throughout the delivery schedule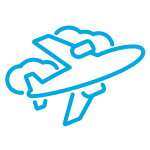 Stage 3.
Freight Movement & Customs Clearance
Medco dedicates logistics team to this project to liaise closely with freight partners throughout the contract period ensuring smooth flow of product from the ACON production facility to UK warehouses.
Preparation of paperwork and fillings made ahead of freight arrival in the UK, ensuring fastest possible clearance through airports.
All paperwork completed ahead of arrival in the UK, for all deliveries throughout the schedule to minimise delays.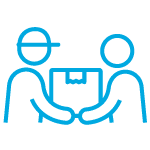 Stage 4.
Delivery
Delivery of agreed units.
Cartons palletised and wrapped, in line with packaging requirements from the DHSC.
Product loaded by our trusted freight partners for delivery to UK warehouses.
Medco's dedicated logistics team on the ground in the UK, will be present, ensuring quality control and delivery schedules are met on time and in full.
Initial deliveries meet all official requirements ready for collection in line with delivery schedule.
Let's talk! Just give us brief details about your enquiry below – or call today on
+44 (0) 207 112 8140
Find out what we're thinking as we think it with the latest MedCo and industry news.
Explore news
If you have an idea for an innovative medical product to improve the experience of patient and carer, join our mission. We can help you take it from a concept to a manufactured product.
Get in touch to get started